Uplift doesn't accept donations from the Government or corporations - donations from everyday people are what keeps this community campaigning.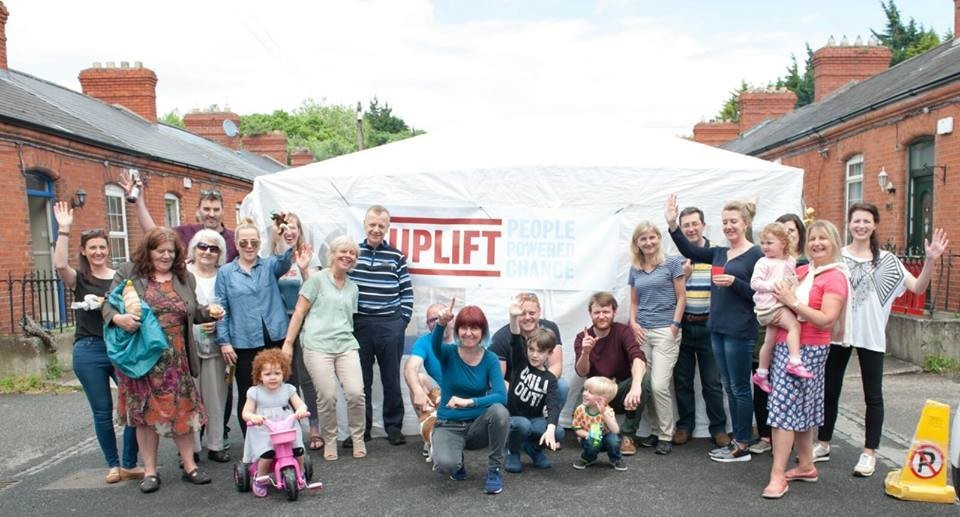 Other ways of giving
By Phone
Call 01 513 3043 to donate over the phone.
By Cheque or Postal Order
You can also send a cheque or postal order to Uplift, 13 Lower, Dorset Street Lower, Dublin 1, D01 Y893.
By Direct Debit
Direct debits to our account below are also more than welcome, but please keep them under €99 and, if you can, email
[email protected]
with your name so we can thank you.
Bank Name: Allied Irish Bank
Bank Address: 100/101 Grafton St, Dublin 2, Ireland
Bank Account Number: 55326020
International Routing Number (for wire transfers): (IBAN) IE31AIBK93104755326020
Swift Code/BIC: AIBKIE2D
By donating you agree to Uplift's Terms of Use, Data Protection Policy, and Donation Policy. Uplift does not accept individual donations greater than €99 at any one time, in accordance with rules set out by the Standards In Public Office.